Our new Derivatives Master Class (DMC) has been specifically developed to train derivatives traders and derivatives sales teams. This intensive 10-week blended learning program is now available to you – wherever you are.
The Derivatives Master Class (DMC) has been developed to train derivatives traders and derivatives sales teams working in large trading firms and investment banks.
Our Derivatives Master Class is based on the original program that has been successfully delivered for over 25 years to some of the world's best-known financial institutions. Developed using direct insights from the trading floor, the content has been tried, tested, refined and applied to train thousands of investors, traders, risk managers, structured-product managers and marketers. Now, the Derivatives Master Class is available for you to access online – no matter where you are.
An Advanced 10-Week Blended Learning Program
In this high-octane course, participants will learn how derivatives are used in different markets and by various clients, how the risks are modelled, managed and priced by banks and in the academic world.
This course is intended for market professionals who regularly deal with the futures and options markets. The courseware assumes that participants are already familiar with the fundamentals of derivatives before they start the Derivatives Master Class.
The Derivatives Master Class: Structure & Learning Goals
The Derivatives Master Class is an intensive 10-week blended learning program and features 7 online modules which you will have to work through systematically but at your own pace. The DMC combines e-learning, coach access and review webinars.
Week 1

(Start)

Week 2-9

(At Your Own Pace)

Certification
Self-Study

Online: Self-Test

To help you set your level and judge whether you are ready for the DMC we have created this short online quiz. It will help you identify the areas that you will need to review before you start the online course.

Online: Modules 1 – 7

Work through the 7 highly structured and focused online modules (see table below). Plan to spend 6 – 8 hours in order to go through each module. Each one contains exercises and homework.

Online: Final Exam

Apply what you have learned in a final online exam and receive a certificate or proof of attendance.

Coached

Assisted E-Learning

Send your questions to our experienced coaches at anytime over the duration of the course.

Webinars: Coaching Hours

You are not alone. Bi-weekly webinar reviews with our coaches allow you to ask questions and discuss any topic which is unclear to you.

Webinar: Exam Preparation

Before you go through the final online exam, our coaches are here to help you clarify and review any issues you may have regarding the course curriculum.
Complete your derivatives toolkit and develop your intuition. This module helps strengthen your knowledge-base and sharpens your understanding of the tools at your disposal in the world of futures & options.
Educational Partner & Credits
Educational Partner
Our educational partner NoscoPartners AG is a proven expert in training and further education in the financial market and ensures an optimal mix of theory and practice.
SAQ Re-Certification for "Client Advisor"
This course is recognized by the Swiss Association for Quality (SAQ) as a re-certification measure in the certification system "Client Advisor Bank". Passing through the training will be credited as a full measure of 50 hours, out of which 24 hours are required for recertification (covering the subject areas of "Industry knowledge" and "Rules of conduct") for the following certifications:
Certified Wealth Management Advisor CWMA
Certified Corporate Banker CCoB
"Qualified independent wealth manager SAAM"
This Derivatives Master Class is recognized as part of the "Qualified independent wealth manager SAAM" certification of the Swiss Association of Asset Managers (SAAM). You can book the course directly on the website https://www.vsv-asg-training.ch/ and receive 50 credit points from the SAAM.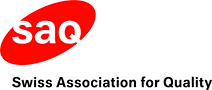 Details
Target Audience
Market professionals who work with futures and options markets and are already familiar with the fundamentals of derivatives: Traders, Sales, Client Advisors, Product Specialists, Asset Managers, Institutional Investors, Pension Funds.

Duration

You can complete the blended learning program (approx. 50 hours) at your own pace. For this you will have access to the program material for 4 months.

Cost

CHF 3,500, introductory price CHF 2,900 until 18 January 2021

Location

Online

Language

English
Any questions?
For questions, please contact Member Education.
Member Education

Our training and advanced training offerings provide you with a wide range of courses on the topics of exchanges and financial markets.

SIX

Securities & Exchanges

Pfingstweidstrasse 110

Postfach